Mongero Monday #23 – Trent Mongero is joined by Adam Wainwright, pitcher with the St Louis Cardinals. Adam Wainwright has had a potential Hall of Fame type of career. He has done it on the mound with 167 wins and a career ERA of 3.38, two gold gloves, three time All-Star, Silver Slugger and a World Series Ring. More importantly, Wainwright has built an even greater reputation off the field for his faith and family of 7, including an adopted son. His family has offered great generosity and has consistently given back to their community. Wainwright received the 2020 Roberto Clemente Award which is the highest honor presented by Major League Baseball.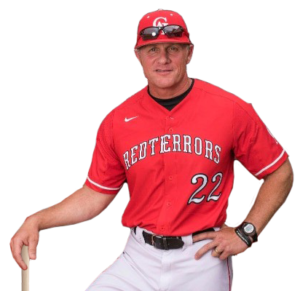 During Mongero Monday, Wainwright touched on a variety of topics including: Faith, Adoption, Mental Game, multiple sports and his challenges as a young pitcher and how he reversed his approach as a competitor and teammate. This change in attitude had a dramatic impact in his training and performance leading to a World Series Championship in 2006 where he closed out the final game!
This episode offers listeners the opportunity to hear from one of the best at his craft and is relatable for so many players who are on their journey to reach their ceiling as players, teammates and as people!!! This episode is a must share for coaches and parents as it will certainly have a positive impact on many!