Trosky / Mongero Virtual 3 Week Infield Camp Series
VIRTUAL CAMPS • Q&A SESSIONS • 6 HOURS OF TOTAL INSTRUCTION
The 3 virtual Infield camp sessions completed in the summer of 2020 will challenge all infielders, no matter their age or skill level, to get better and take their game to another level. Players ages 8, to seasoned college or professionals, parents/coaches will get better after viewing this virtual camp. Watch, rewind and learn in order to help improve your child and/or their team.
Participate in 1, 2 or ALL THREE SESSIONS
Each Session Covers Different Facets of Infield Play.
See Below for a Detailed Breakdown of What is Included in the Train from Home Camp Series
NOW AVAILABLE: Infield Footwork Mastery Course 3
DEVELOP AND PERFECT YOUR SKILLS
Trosky Ranch is the premier location to develop infield and mental game skills. Nate Trosky, master trainer, coach, developer and speaker has over 30 years of coaching experience that he brings home to you. His unique ability to create and development effective player development systems and models is unmatched!  Join the Trosky Ranch team and take your game to another level!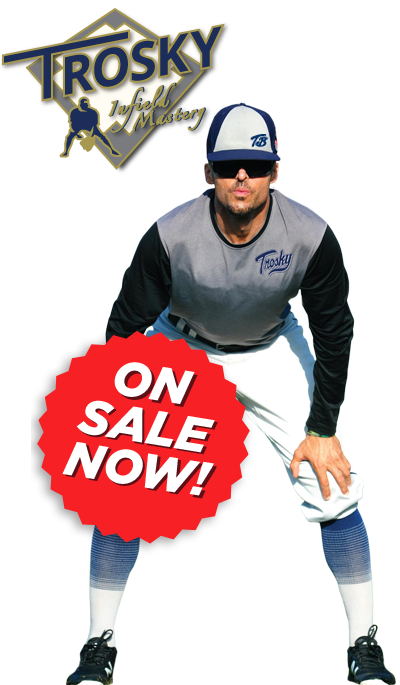 Blue Collar Lockdown Infield Training Series
DEVELOP AND PERFECT YOUR SKILLS
Want to become a great player? Not sure exactly how to achieve that? Look no further! We devised a perfect plan just for you! Best of all, no trainers, coaches, or fancy equipment required. All that is needed is focus, sweat equity, and daily commitment all from your home! The complete step by step plan to make your dream a reality is now just a click away! Time to eat!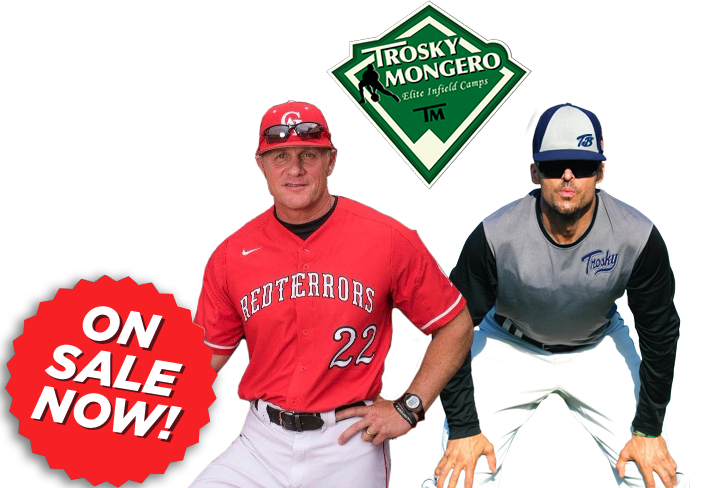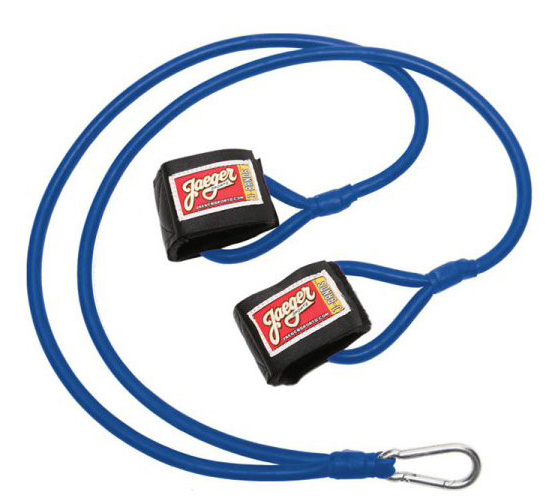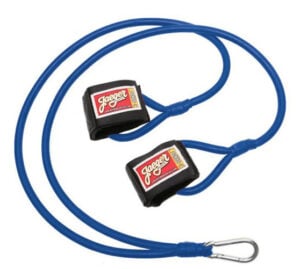 The brand new Trosky Infield Footwork Mastery includes:
4 Instructional Footwork Videos 
12 Total Plays / Variations 
Footwork Training Cards with Explanations & Diagrams
Footwork Description for Each Series
This course will help you:
Learn and Master the Footwork of Professional Infielders
Learn Advanced Training drills that can be done both at Home and at the Field 
Learn a Systematic Approach to Advanced Infield play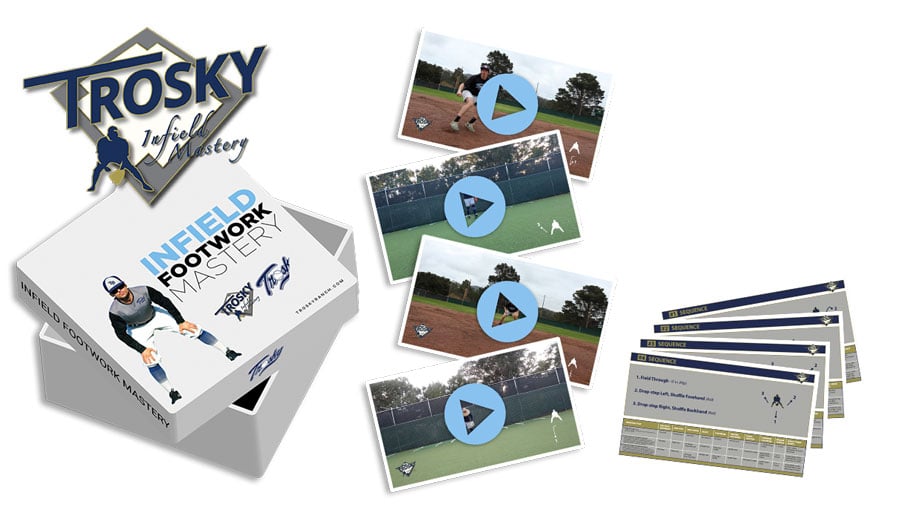 Videos Coming Soon:
Footwork Mastery – Series 2-3 
First Step Dominance – Series 1-2-3 
DMG4 | DEFENSIVE MENTAL GAME 4
4 Mental Game Principles that Govern the Defensive Game
GYMR – Get Your Mind Right! 95/5
1. The GOAL – I Don't Take Pitches Off! The Grinder
Grinders are present, focused and on time, 1 pitch at a time, 100+ pitches per game!
2. The APPROACH – The Situation Dictates! The Rat
Rats are situationally prepared. They dominate the space between (high IQ – high instincts – high return)!
3. The MINDSET – Challenged on Every Pitch! The Dirtbag
Dirtbags expect to be challenged on every pitch. They make the difficult play routine!
4. The ATTITUDE – Making Plays! The Bulldog
Bulldogs play big, big regardless of situation or circumstance, totally released from self-doubt and totally committed to "The DO!"
Join The Ranch
Enter your email to join our community & stay up to date on our latest product launches and merchandise giveaways!
Coaches, Players, Parents and Experts Trust Trosky & Mongero
"Thanks again for the work you do with youth players! Guys with your resume, knowledge base, and ability to communicate don't usually work with youth players, so guys like me are very appreciative of your efforts.
Thank you!"
"Coach Trent Mongero focuses on the essential infield fundamentals. The little things, (skills, drills, mindset) that help an infielder take their game to the highest level. He has studied infield play in depth for over 30 years. He also has a track record of being a master communicator which is a must when it comes to building elite caliber infielders."
"Nate and Trent,
I can't tell you how impressed I was with you guys and your camp this weekend! I was blown away with your passion and knowledge. Thanks for coming to Texas and let's stay in touch about future endeavors."
"Nate Trosky impacts people. His passion, depth and commitment to developing players both on and off the field are palpable. From physical to mental preparation — from the discipline and hunger needed to tap into the depths of learning and growing — it is a life changing opportunity for any player, coach or parent to take advantage of Nate's 6th Tool Nation."
"Nate is a very passionate and invested teacher. He has the unique ability to draw visual pictures with his communication to help the player understand a skill. Most importantly, Nate is teaching for the night reasons, he has a passion for players and coaches and their growth mentally and physically. I really enjoy what he does and how he does it."
Reasons To Join Trosky Ranch
Trosky Baseball has a reliable reputation and Nate Trosky is known worldwide as a premier infield instructor. Parents, players, college coaches, and MLB scouts say Trosky camps exceed expectations. In addition, Players, Parents and Coaches find Trosky's infield training to be unlike anything else. He has an amazing ability to mix infield play, 5 tool training and his 6th tool mental game approach. We seek to bring it all together in one place to allow each of you to get better everyday! #Wu Wei #Suave
Stay Suave
Sign up now and receive 10% OFF your Mental Game Cards purchase.