Description
Is your goal to become a smooth and consistent infielder?  To reach your full ceiling as a defender? To pass by your competition? To eventually catch the eye of college and/or pro scouts? To play in college and one day break into a MLB lineup? To accomplish this goal, you must play the game hard, but relaxed, and with absolute precision!  It starts by executing a proven plan that will allow you to build on existing skill sets that will result in playing infield with clean "smooth" actions, as well as, improved consistency which will skyrocket confidence… and take game performance to the highest level possible. Learn how the very best infielders challenge their feet, hands, and the combination with drills that transfer to the game.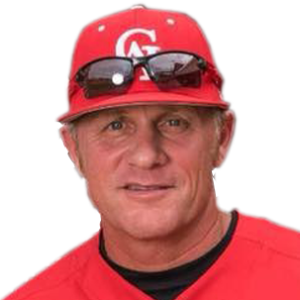 Coach Mongero is a blue-collar baseball coach, educator, mentor, author, clinician, camp director, national speaker, and Sirius/XM radio host. In 2017, he was National High School Baseball "Coach of the Year". He has been Georgia "Coach of the Year" two times and competed in two State Championships. His 2017 high school baseball team won its school's first state title in over 60 years. He is the author of Winning Baseball, a nationally acclaimed two book/digital video instructional series. As a high school baseball coach, he is approaching 500 wins.
As a national clinician, he has presented on the American Baseball Coaches Association main stage to 7,000 college/H.S. coaches. In addition, he has also presented at seven different state baseball conventions to date. Trent has coached over 100 student/athletes from his HS baseball programs who have furthered their playing careers at the collegiate level and fourteen at the professional level. In the fall and winter, he travels the USA with Nate Trosky doing Elite Infield Camps. He is a former Division 1 Conference Player of the Year and member of the UNCW All-Decade Team. During his stint at UNCW Trent also led the CAA in stolen bases and was ranked by the NCAA as the 6th "toughest out" in all of college baseball in 1989. Trent finished his playing career as an infielder in the Braves organization.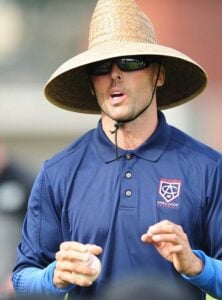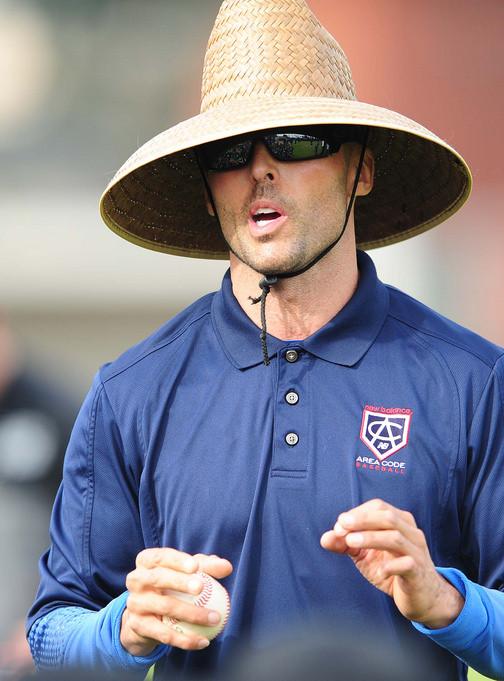 Nate Trosky is a professional scout, serves and has served as a baseball clinician at various colleges & universities including Stanford, USC, USF, UCSB, Cal Poly, and Santa Clara University. He works with Area Code Baseball and has served as the New Balance Area Code Camp Director and with USA Baseball Break Through Series (BTS) Player Development. He the founder and CEO of Trosky Baseball, one of the top Travel Baseball and College Showcase organizations in the country. Coach Trosky has contributed to over 7,000 players playing college baseball and over 400 in professional baseball, with numerous first round selections, including some of the game's best players (e.g. Christian Yelich, Nolan Arenado, Joc Pederson, Giancarlo Stanton, Mike Moustakas, Garret Cole, Lucas Gialito, Max Freed, and others). Coach Trosky received All-American and Scholar Athlete awards in college and holds a Masters Degree in Christian Leadership / Youth – Family Development. His baseball endeavors have taken him around the world, coaching in South Africa, Japan, China, Canada, Dominican Republic, Mexico, Hawaii, Germany, Italy, Belgium, Holland, Croatia, and the Czech Republic. Coach Trosky was the head coach of Monterey Peninsula College and coached with the German, Croatian, and South African National teams. He coached professionally in Europe and in three American Minor Leagues. In the German Big Leagues, he won a National Championship as Head Coach of the Cologne Dodgers and was named Germany's Coach of the Year. Annually, Coach Trosky coaches in the Dominican Republic with top Dominican academies and professional Dominican instructors.