Description
Trosky Baseball Ranch offers unique banners to help your facility to improve motivation for athletes with Nate Trosky acronyms and tool development. These banners are influential in developing purpose and processes associated with each workout and a focus on tool development.
Banner Dimensions:
Width: 7 ft
Height: 3 ft
Material / Description:
Hem: All Sides
Grommets: Every 2-3 ft
Thickness: 13 oz Vinyl
The 13 oz material is durable for outdoor use.
Delivery Time: 2-3 Week
Mental Game Banner Options:
TheDo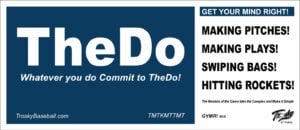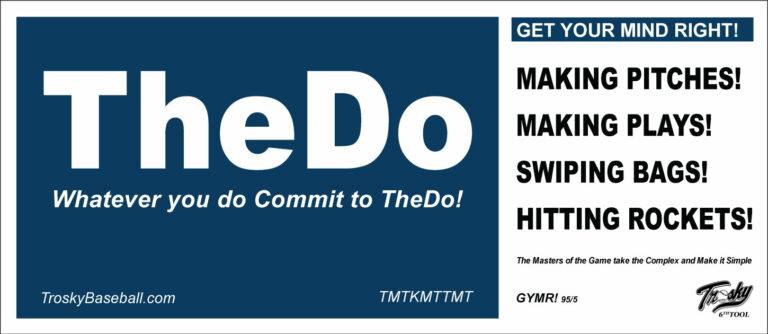 Hunter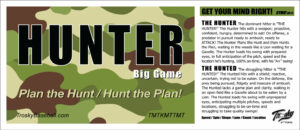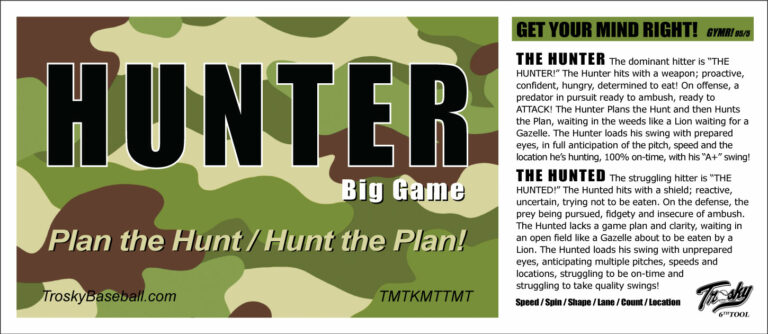 GYMR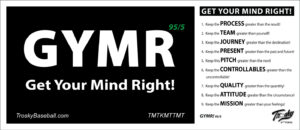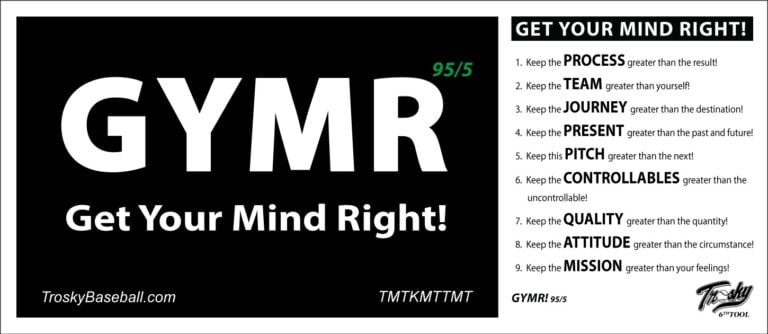 DCBA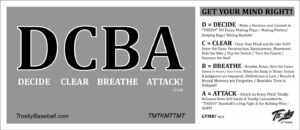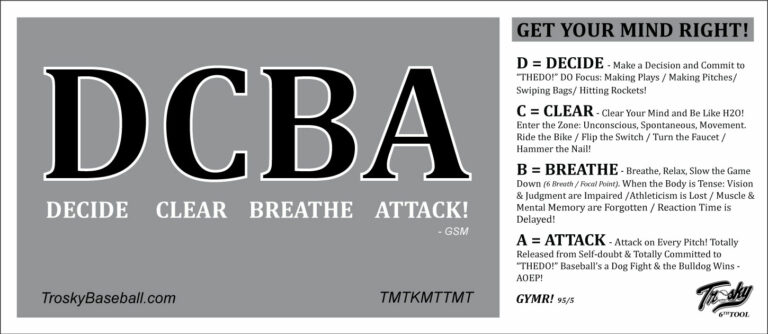 Breathing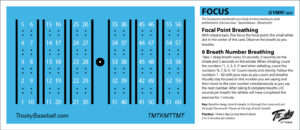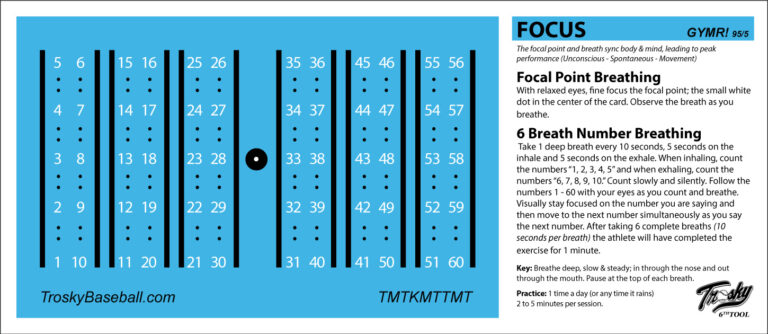 6th Tool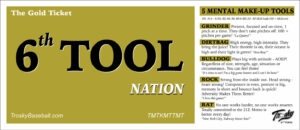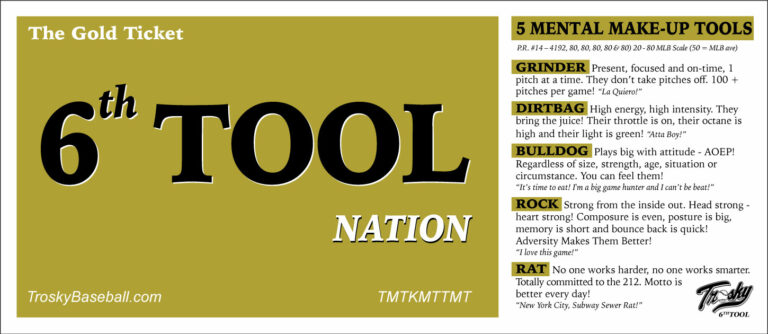 5 Tool