How to Build a Smooth & Consistent Infielder
Do you possess smooth actions?

Does your athleticism stand out?

Do your hands, feet and arm actions allow you to play infield at a high level with consistency?

Do you want to become a smooth Infielder?

Is your goal to become a smooth and consistent infielder?
Learn More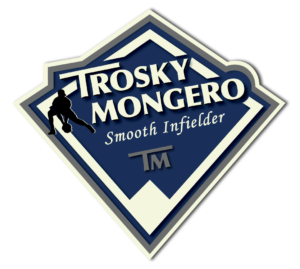 What does it take for an Infielder to..
flow like water? To Be #SUAVE

Do you want to?
To pass by your competition?

To eventually catch the eye of college and/or pro scouts?

To play in college and one day break into a MLB lineup?

To reach your full ceiling as a defender?
To accomplish these goals, you must play the game…
hard, relaxed, and with absolute precision!!!

It starts by executing a proven plan that will allow you to build on existing skill sets that will result in playing infield with clean "smooth" actions, as well as, improved consistency which will skyrocket confidence… and take game performance to the highest level possible.
Learn how the

very best

infielders challenge their

Feet and Hands

with drills that transfer to the game.
How they target improving eye-hand coordination and hip flexibility.

How they incorporate music to build rhythm, tempo needed to play quick in the game but remain easy on the eyes.

This is how the best make the difficult look easy.

In a nut shell, it brings all of these key pieces to you in an easy to understand and easy to implement product.

Nate and Trent both say they wish they had it as players growing their game.
Don't miss this chance!
***Now is the time to take charge of your game!***
***Take your infield actions to another level!***
Creating a Smooth & Consistent Infielder Routine

+

Full Length Discussion with


Nate Trosky and Trent Mongero
Available NOW