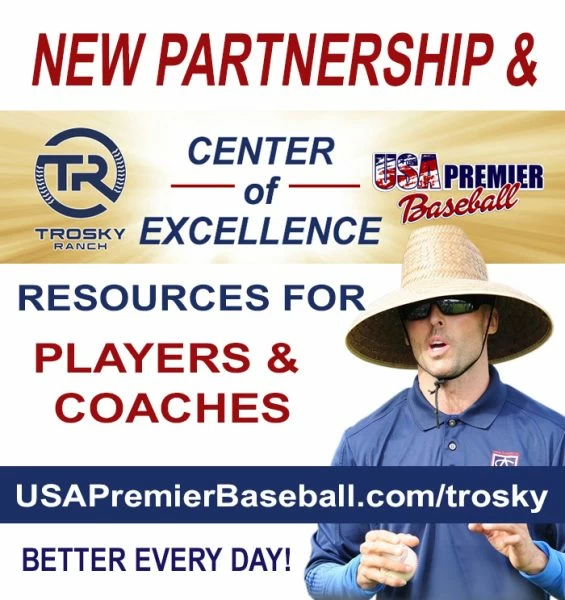 We are excited to announce that The Trosky Ranch has recently partnered with USA Premier Baseball, one of the top tournament organizations on the West Coast led by Si and Gina Pettrow. USA Premier Baseball is committed to providing the highest quality of amateur baseball tournaments, summer and winter leagues available. They are known for their #1 Firecracker Classic Summer Tournament which draws hundreds of teams across the nation and internationally to battle for bragging rights and great baseball. Strong Competition, High Visibility, Premier Fields and Great Destination.
The Trosky Ranch and USA Premier are committed to the mission of complete player and coaching development; the body, tools, and makeup of elite baseball players. Nate Trosky and Trent Mongero have created content that is unmatched. The Trosky Ranch offers players and coaches access to this content plus more….
For more information, please visit USAPremierBaseball.com and check out their premier events to play in USAPremierBaseball.com/events – especially don't miss out on the #1Firecracker Classic
Trosky Ranch develops the BEST in players and now with the USA Premier Baseball partnership, these players can compete in some of the BEST tournaments – Strong competition, high visibility and a great destination. Their motto is: "If You Don't Play With The Best, Why Play At All…"
Better Every Day!
Thank you,
Nate Trosky