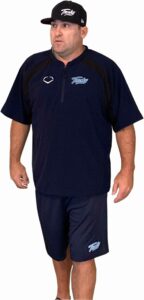 Tony Hilde coached 10 seasons overall at Eagle High School.  Tony grew up in Pendleton, Oregon.   Tony was a three sport athlete where in his senior year he was the Oregon Player of the Year in football.   He was 1st team All-State Quarterback, 1st team All-State Free Safety and 1st team All-State as an Outfielder in baseball.  Tony represented the Mariners in the 1994 Area Code Games.  Tony was drafted by the San Francisco Giants in 1994.  Tony played football for the Boise State Broncos from 1993-1996, playing in the Division 1AA Championship in 1995. Tony was the first QB to play at BSU while they stepped up to Division I football.  Tony began coaching in 1999 as a head football coach in a small school in Oregon.   He then moved back to his home town of Pendleton where he became the Head Football coach and assistant baseball coach in 2005.  In his three years as head football coach he was the Intermountain Conference coach of the year all three years.  In 2006 he was the Oregon Nike Coach of the year.   He began coaching football and baseball at Eagle in 2011.
As a baseball coach at Eagle High School in Hilde's tenure, the Mustangs played in 1 state championship, 5 Semi Finals, 4 district titles and made state playoffs in all but 1 season.  Under Hilde, the Mustangs won 2 Academic State Titles.
Tony trained under legendary high school coach Frank Wright who won over 450 games in his career.  Hilde also has worked closely with Damon Mashore, current hitting coordinator of the Anaheim Angles and former baserunning coordinator, outfield coordinator and hitting coordinator of the LA Dodgers.   Tony has worked closely with Nate Trosky the last two years and has completely bought in to the 6th Tool Nation.
Tony and his wife Brooke have 3 children, Rylie 21, Chase 17 and Kennedy 13.