How to Build a Smooth & Consistent Infielder
Do you possess smooth actions?

Does your athleticism stand out?

Do your hands, feet and arm actions allow you to play infield at a high level with consistency?

Do you want to become a smooth Infielder?

Is your goal to become a smooth and consistent infielder?
Learn More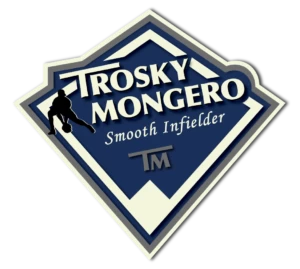 What does it take for an Infielder to..
flow like water? To Be #SUAVE

Do you want to?
To pass by your competition?

To eventually catch the eye of college and/or pro scouts?

To play in college and one day break into a MLB lineup?

To reach your full ceiling as a defender?
To accomplish these goals, you must play the game…
hard, relaxed, and with absolute precision!!!

It starts by executing a proven plan that will allow you to build on existing skill sets that will result in playing infield with clean "smooth" actions, as well as, improved consistency which will skyrocket confidence… and take game performance to the highest level possible.
Learn how the

very best

infielders challenge their

Feet and Hands

with drills that transfer to the game.
How they target improving eye-hand coordination and hip flexibility.

How they incorporate music to build rhythm, tempo needed to play quick in the game but remain easy on the eyes.

This is how the best make the difficult look easy.

In a nut shell, it brings all of these key pieces to you in an easy to understand and easy to implement product.

Nate and Trent both say they wish they had it as players growing their game.
Don't miss this chance!
***Now is the time to take charge of your game!***
***Take your infield actions to another level!***
Creating a Smooth & Consistent Infielder Routine

+

Full Length Discussion with


Nate Trosky and Trent Mongero
Available NOW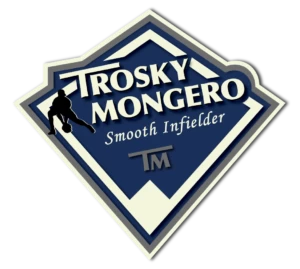 This complete instructional program developed by Trosky and Mongero includes:
Voice over presentations with Nate Trosky and Trent Mongero
Complete Video Routine
Individualized Drill Videos
PDF's of each Routine
V-Slot Throwing Drills
Condensed version of the V-Slot Throwing Routine
Fielding Posture Drills
Footwork Drills
Hands Drills
Feet and Hands Combination Drills
The "Big 5" Infield Drills


New! Mongero Infield Throwing Routine
Comprehensive Catch Play Routine
Does your throwing routine have specifics for infield play?

Do you struggle to make repeatable throws?

Is confidence in throwing an issue?

Do you want the ball hit to you with the game on the line?
Don't miss this chance!
***Now is the time to take charge of your game!***
***Take your throwing to another level!***
Mongero Infield Throwing Routine Full Length Discussion with
Trent Mongero and Nate Trosky
Available NOW
Over two hours of instruction and commentary
Over 20 Throwing Drills
Plus the V-Slot Activation Series


including all drills broken down individually for repeatable viewing
+ Individual video explanation
+ A PDF of all throwing drills for your reference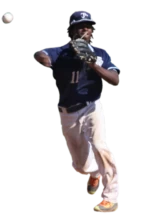 Gold Glove Membership includes:
Footwork Drill of the Week

Infield Workout of the Week

Pro Player Analysis of the Week

Mental Makeup Development

IQ/Instinct Development

Baseball Chapel

Mental Game Text Messaging from Nate Trosky

The "Infield Script" Pre-Pitch Player Communication

The "DMG4"Four Mental Game Principles that govern the Defensive Game

Infield Jump Rope Routine

Infield Yoga/Functional Movement Routine

5 of the 30 Myths taught in infield play

And Much More!!!
Mongero Infield Throwing will help you:
Help you build confidence with game like actions
V-Slot Activation
Feet and Hands work to prepare you for making plays
20+ Throwing Drills to Incorporate Daily
Position Specific Throwing Drills
Throwing on the Run Drills
Learn how to Follow your Throws with Daily Work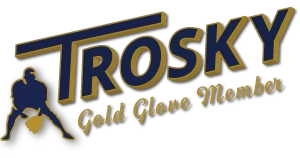 Join The Ranch
Enter your email to join our community & stay up to date on our latest product launches and merchandise giveaways!


"Nate and Trent,
I ran across the Stick and Ball TV podcast on Twitter. I follow you and ABCA. I listened to Tim Corbin and Walker Buehler (the first episode) and thought it would be a good podcast to subscribe to. You and Coach Mongero were the third episode; the timing was just very coincidental for me because I happened to drive my son down to your Texas camp!"
The Trosky/Mongero Elite Infield Camp was an amazing experience.  As a former college softball player and a coach for 10 years, the tools and strategies that are emphasized during this camp are exactly what players need to take their games to the next level.  The attention to the mental game teaches players how to approach the game on the diamond and life off the field.  As a parent, I was able to watch my son receive instruction that will absolutely continue to mold him as a baseball player and a young adult.  This camp is a must for any serious baseball or softball player.
As a former Junior College, Division II, and Division 1 coach, I've conducted, worked, and observed many camps over the years. This weekend's camp was by far the best that I've ever seen. Organized, detailed, and full of game changing information. Keep on making a difference."
"Thanks again for the work you do with youth players! Guys with your resume, knowledge base, and ability to communicate don't usually work with youth players, so guys like me are very appreciative of your efforts.
Thank you!"
"Nate and Trent,
I can't tell you how impressed I was with you guys and your camp this weekend! I was blown away with your passion and knowledge. Thanks for coming to Texas and let's stay in touch about future endeavors."
"Nate Trosky impacts people. His passion, depth and commitment to developing players both on and off the field are palpable. From physical to mental preparation — from the discipline and hunger needed to tap into the depths of learning and growing — it is a life changing opportunity for any player, coach or parent to take advantage of Nate's 6th Tool Nation."