Blue Collar Lockdown Infield Training Series
DEVELOP AND PERFECT YOUR SKILLS
Want to become a great player? Not sure exactly how to achieve that? Look no further! We devised a perfect plan just for you! Best of all, no trainers, coaches, or fancy equipment required. All that is needed is focus, sweat equity, and daily commitment all from your home! The complete step by step plan to make your dream a reality is now just a click away! Time to eat!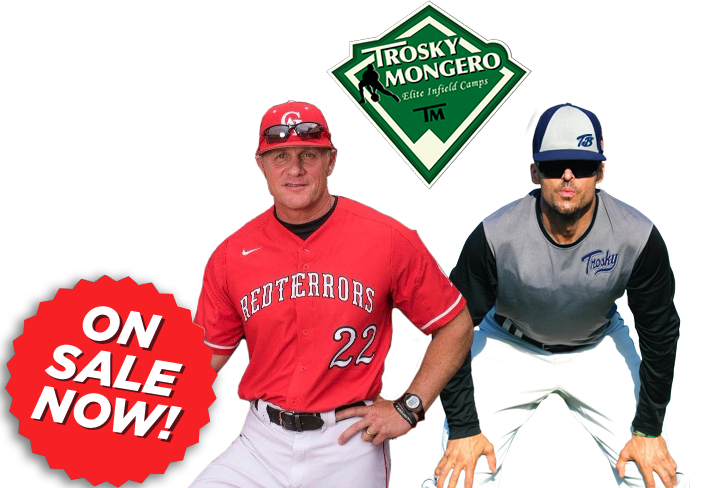 The brand-new Trosky/Mongero Blue Collar Lockdown Elite Training for coaches and players Includes:
Immediate access to detailed, but simple to follow, weekly training plan. Get started becoming the best right now!
Specific individual training routines (PDF Files) for 6 days of the week. Day seven is rest and recovery
Accompanying instructional video links that are used to teach and demonstrate every area of training in the series
Motivational video to help keep you focused
This Series will help you:
Train to become a great infielder at home with no coaches, work out partners, or fancy equipment
Raise your awareness of all there is to know about infield development and skill training
Become the best infielder possible. This training is not for the faint of heart!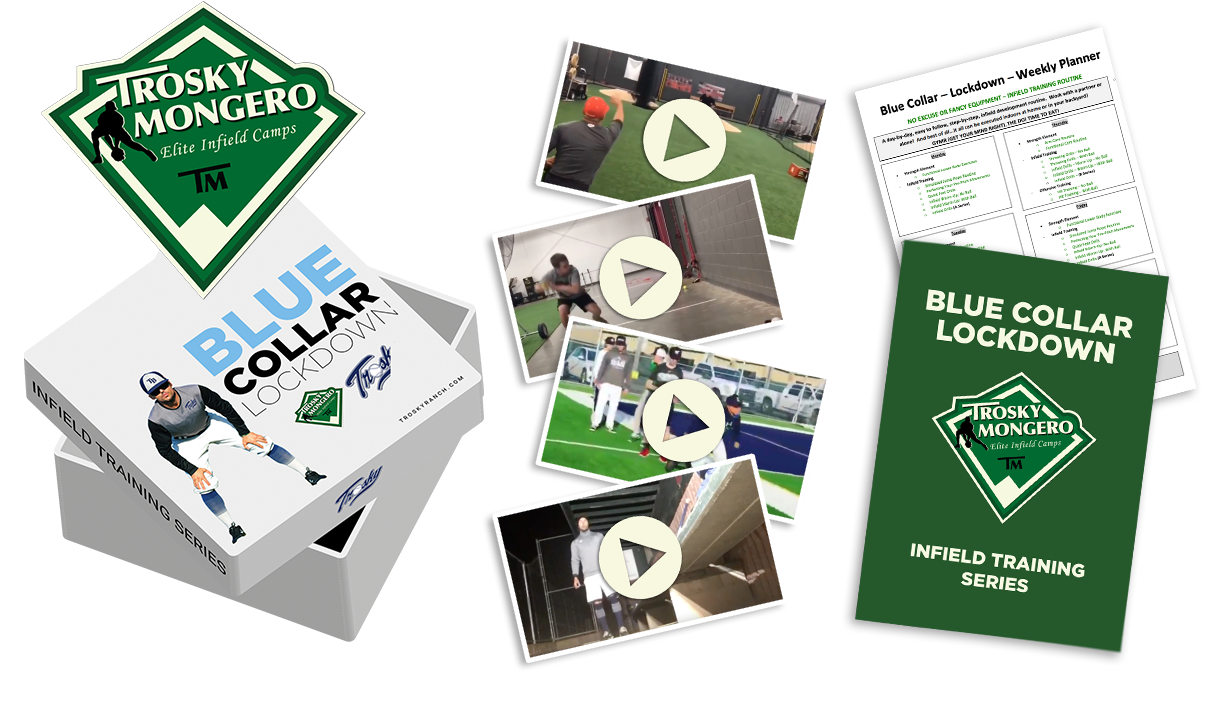 Coaches, Players, Parents and Experts Trust Trosky & Mongero
[dt_testimonials_carousel content_layout="layout_3″ img_max_width="80px" img_border_radius="500px" slides_on_wide_desk="1″ slides_on_desk="1″ slides_on_lapt="1″ slides_on_h_tabs="1″ post_title_font_size="22px" post_title_font_size_tablet="21px" post_title_font_size_phone="20px" post_title_line_height="29px" post_title_line_height_tablet="29px" post_title_line_height_phone="28px" custom_title_color="#84c4ec" post_title_bottom_margin="0px" testimonial_position_font_style="italic:bold:none" testimonial_position_font_size="18px" testimonial_position_font_size_tablet="17px" testimonial_position_font_size_phone="16px" testimonial_position_line_height="27px" testimonial_position_line_height_tablet="26px" testimonial_position_line_height_phone="25px" testimonial_position_color="#353535″ post_content="show_content" content_font_style="normal:bold:none" content_font_size="17px" content_font_size_tablet="16px" content_font_size_phone="15px" content_line_height="26px" content_line_height_tablet="27px" content_line_height_phone="28px" custom_content_color="#5e5e5e" content_bottom_margin="0px" arrow_bg_width="36x" arrow_border_width="0px" r_arrow_icon_paddings="0px 0px 0px 0px" r_arrow_v_offset="0px" r_arrow_h_offset="-23px" l_arrow_icon_paddings="0px 0px 0px 0px" l_arrow_v_offset="0px" l_arrow_h_offset="-23px" category=""]