COMPLETE PLAYER DEVELOPMENT
SiriusXM RADIO SHOW

Trent Mongero and Nate Trosky have teamed up for a weekly show titled "Complete Player Development" hosted on Sirius XM Channel 211 – Dan Patrick Channel. In addition to Sirius XM, Complete Player Development can be heard on IHeart Radio, iTunes in addition to 200 others.
Show Times on Sirius XM Radio on channel 211:
Saturday 10PM PST
Sunday 9AM EST/6AM PST
"Complete Player Development" is Sponsored by Soldier Sports.
Episode 2: Complete Player Development with Dean Stotz and Tony Castonguay
Listen to Episode 2
Episode 2 featured Dean Stotz, former associate head coach of Stanford Baseball. Coach Stotz was part of College World Series titles in 1987 and 1988 and three national runner-ups. Coach Stotz is now a commentator for the PAC 12 Network. See Coach Dean Stotz Full Bio.
Episode 2 also included current Kansas Jayhawk Freshman Catcher, Tony Castonguay.
Topics Discussed in Episode 2:
Challenge/% Chances to make a Career in Professional Baseball

Message Regarding Perspective

Tooled Players vs Technique Players

Camp vs Showcase Opportunities

Self Identification and Self Awareness

Coaches Sometimes don't Only Look at Tools

What Coaches are Looking for Related to Character

Someone a Coach Wants to Be Around

Best Mesh of the Total Part

Respect Level Towards Parents, Especially their Mother

6th Tool Seperators (Mental Makeup and Character)

Ability to Prepare and the Ability to Try

Focus and Concentration

Energy Level to Not Give Anything Away/Every Single Day

Dealing with Adversity

Making those Better who are Around You

Players Identity

Gives them Navigation

Grinder

Rock

Great Players Play Under Pressure

Players/Coaches Understanding Roles 

Great Coaches Understand How to Say the Same Thing 20 Different Ways

Communication/Dialogue = Player Coach Relationship

In Coming Freshman Challenges

Time Management

Overall Intensity of Everything

Prioritization

Advice = Try to Prepare in the High School Setting
Episode 1: Complete Player Development with Jeremy Sheetinger and Kyle Wrighte
Listen to Episode 1
Episode 1 featured Coach Jeremy Sheetinger who is the current Head Coach at Georgia Gwinnett College. In his first season the Grizzlies won 22 consecutive games and finished the campaign ranked No. 3 in the NAIA. Ten players received Association of Independent Institutions all-conference recognition. Sheetinger collected his first win at GGC with a road triumph against No. 4-ranked Southeastern (Fla.). Coach Sheetinger Bio
Episode 1 also featured special guest Kyle Wrighte. Kyle graduated from William and Mary where he started four years at shortstop and has since founded The Infield Academy.
Topics Discussed in Episode 1:
Technology advances and how it can be used in addition to the pros and cons

Feel vs Real and individuality

Addressing the Voice of Doubt

Getting to Know your players – Asking Questions of your Players

Importance of Classroom Time

Where Players Need to Get Better – Competition & Baseball IQ

Importance of Context of Drills on Social Media

Realization of the Clock Ticking for Players Later in their Career

Importance Mental Game

Value of Timing infielders – Putting them on the Clock

SWDC: So What, Don't Care Attitude in the Short Term.
Join The Ranch
Enter your email to join our community & stay up to date on our latest product launches and merchandise giveaways!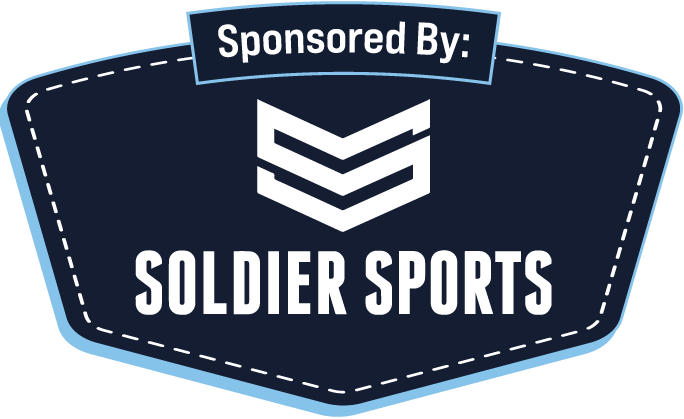 Nate Trosky:
Nate Trosky is a professional scout, serves and has served as a baseball clinician at various colleges & universities including Stanford, USC, USF, UCSB, Cal Poly, and Santa Clara University. He works with Area Code Baseball and has served as the New Balance Area Code Camp Director and with USA Baseball Break Through Series (BTS) Player Development. He the founder and CEO of Trosky Baseball, one of the top Travel Baseball and College Showcase organizations in the country. Coach Trosky has contributed to over 7,000 players playing college baseball and over 400 in professional baseball, with numerous first round selections, including some of the game's best players (e.g. Christian Yelich, Nolan Arenado, Joc Pederson, Giancarlo Stanton, Mike Moustakas, Garret Cole, Lucas Gialito, Max Freed, and others). Coach Trosky received All-American and Scholar Athlete awards in college and holds a Masters Degree in Christian Leadership / Youth – Family Development. His baseball endeavors have taken him around the world, coaching in South Africa, Japan, China, Canada, Dominican Republic, Mexico, Hawaii, Germany, Italy, Belgium, Holland, Croatia, and the Czech Republic. Coach Trosky was the head coach of Monterey Peninsula College and coached with the German, Croatian, and South African National teams. He coached professionally in Europe and in three American Minor Leagues. In the German Big Leagues, he won a National Championship as Head Coach of the Cologne Dodgers and was named Germany's Coach of the Year. Annually, Coach Trosky coaches in the Dominican Republic with top Dominican academies and professional Dominican instructors.
Trent Mongero:
Trent Mongero is a State Champion and 2017 ABCA National High School Coach of the Year. He is the author of Winning Baseball, a nationally acclaimed two-book/digital video instructional series. His high school teams have won over 450 games. He is a national clinician and has presented on the main stage at the American Baseball Coaches Convention as well as seven different state baseball conventions. Mongero is a former Division I Conference Player of the Year and member of the UNCW All-Decade Team. He was an infielder in the Braves organization. He is a current Associate Scout for the Red Sox.