COMPLETE PLAYER DEVELOPMENT WITH NATE TROSKY AND TRENT MONGERO
SiriusXM RADIO SHOW
Complete Player Development is hosted on Sirius Channel 217, XM Channel 203 and online at 967. In addition to SiriusXM, Complete Player Development can be heard on IHeart Radio, iTunes in addition to 200 other locations.
Show Times on SiriusXM Radio on Sirius 217 / XM 203 / Online 967:
To Stream our Show, check out Sports Byline USA
Saturday 10PM PST

Replay: Sunday 9AM EST/6AM PST
Nate Trosky
and
Trent Mongero
have teamed up to bring to you
"

CPD

," Complete Player Development

,
"
BTM
"
Body Tools Makeup
;
a branch of the Trosky Ranch – 6th Tool Nation!
CPD
is about information, and transformation. It's about providing the highest level of insight, to educate parents, coaches, and players in the player development process.
CPD
 is a show dedicated to the aspiring baseball player in pursuit of excellence!
There's great disparity in what players set out to accomplish, and what they actually accomplish. CPD solves this problem of "Low Ceiling Development!" We believe it's not a lack of desire, but rather both a lack of education, and a lack of understanding. CPD addresses these underdeveloped topics through the teachings of the "What to Do," the "How to Do," and the "Why to Do!" This "Full Circle Approach," of learning; develops the person, the player, the student, and the athlete. Weekly, Trosky and Mongero and their guests, will uncover the reasons for "Low Ceiling Development," and provide the answers to "Complete Player Development,"
The weekly show features both players and professional guests to contribute to the topics of "Player Development."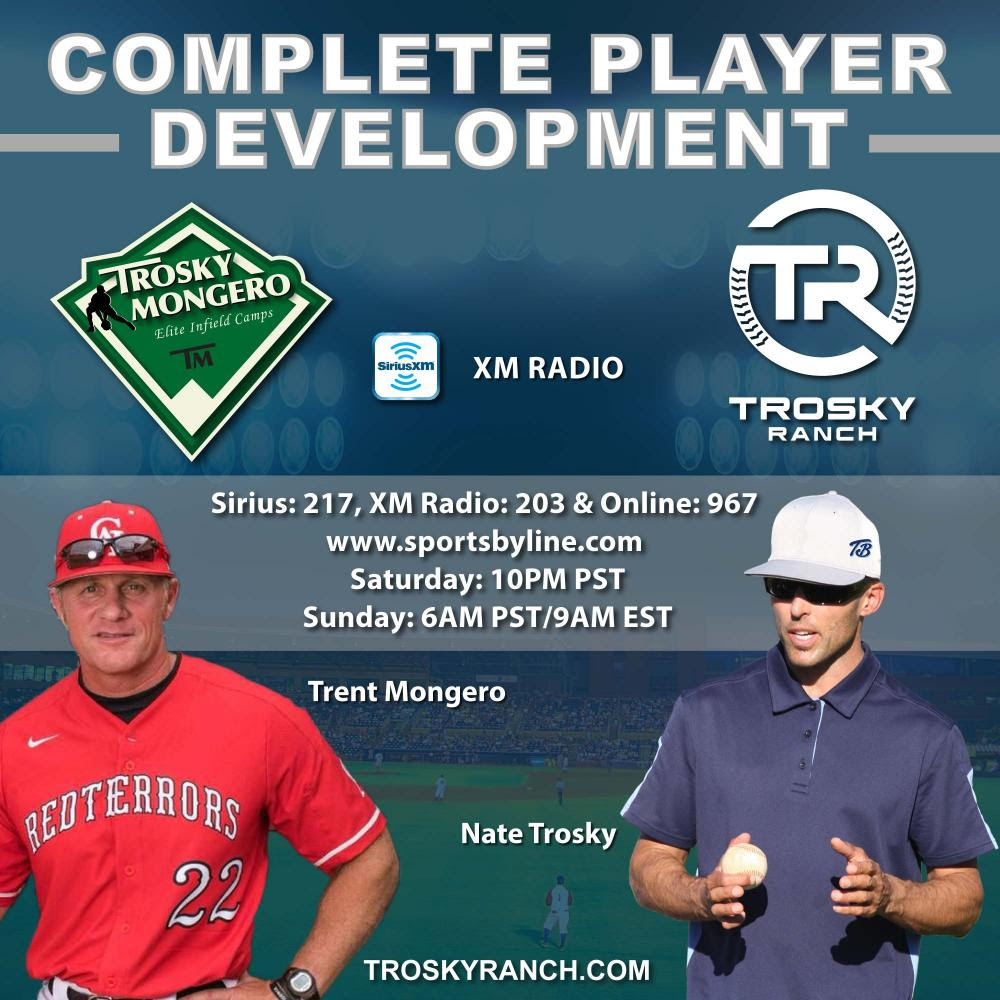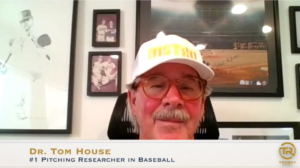 Dr. Tom House had a 8.5 Year career and a winning record as a MLB Pitcher. He also spent 12+ years as a MLB Coach. Dr. Tom House is also known as the #1 Pitching Researcher in baseball. In addition Dr. Tom House has become a Quarterback specialist working with the NFL's best!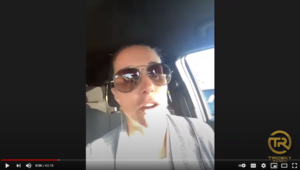 Danielle Martin was married to a Major League baseball player, played softball at UCLA, was a professional surfer and a 2 x World Champion in Jiu Jitsu.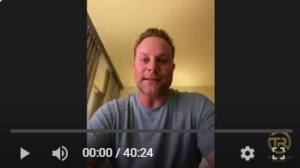 Joe Dillon is the Big League Hitting Coach for the Philadelphia Phillies. Trent, Nate and Tony dive deep into hitting, technology, twitch, cognitive differences challenging practice, approach, player communication, 2 strike approach, and more!
Josh Bonifay is the Philadelphia Phillies – Director of Player Development – Minor League field coordinator with the Astros (2X) – 2017 Texas Rangers Field Coordinator/OF/Base Running Coach with big league staff – 5 years as a manager with the Astros – 2015 Midwest League Manager of the Year – 2013 Appalachian League Manager of the year – 2012 Sally League Coach of the Year – As a Player…. – 8 years in Pro Baseball – 812 Minor League Games batted .284 – In 2002, for the Carolina League Champions, he hit 26 HR, 36 doubles, 102 RBI and a .946 OPS – He played every position except C and SS in his pro career. – Played D1 College ball at UNC-Wilmington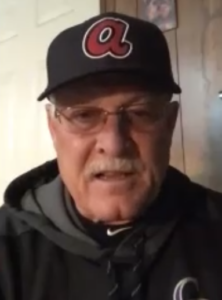 Randy Ingle spent over 42 years as a player, rover and manager with the Braves organization and his final two years in professional baseball with the Colorado Rockies organization. Randy, Trent and Nate spent much of their time discussing the separators of players that have achieved high level success from their time in the minor leagues to the big leagues. Randy discussed attributes of players including Chipper Jones and unheralded playes such as Mark Lemke.
Randy managed in over 3200 games during his career.
Episode 21: Complete Player Development with Butte College Coach Anthony Ferro and current Braves minor leaguer, Conner Blair (01/23/21)
Episode 21 features Butte College Coach, Anthony Ferro and current Braves minor leaguer, Connor Blair
This is an outstanding episode as it gives both a player and coach insight on the value of JUCO baseball from both a player and coach perspective. It also touches on the dedication required to be an elite player and the daily routine essential for development. In addition Coach Ferro describes what he is looking for in a college athlete!
Anthony Ferro Bio:
Head Baseball Coach Butte College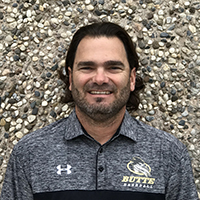 Coach Ferro returns for his seventeenth season as the head coach of the Butte College Roadrunners. In his first 16 years at the helm, his teams have compiled a record of 373-261-1. Under Coach Ferro's sixteen years of leadership, the Roadrunner's have accumulated fourteen 20+ win seasons and have played in the postseason seven out of the last nine years, most recently winning 31 games in 2019 and coming one win away from a Super Regional appearance.
Coach Ferro remains committed to his goal of having a complete program that produces not only quality baseball players, but quality people as well. Ferro believes that success in the classroom is mandatory for the players in this program and he is committed to helping his players move toward earning a college degree. This attitude is ingrained in his players as they have proved extremely successful in the classroom while being a part of a winning baseball program. Fourteen of the twenty-four players maintained a GPA of 3.0 or higher last season with a team GPA of 3.14, and because of this commitment toward academics, the 2019 team was once again at the top of the Roadrunner Athletics Department chart for attendance at athletic study hall. The entire sophomore class, minus one, transferred to four year schools with fourteen out of fourteen receiving their AA degrees.
Connor Blair Bio:
2019 Atlanta Braves, 15th Round, University of Washington, Butte College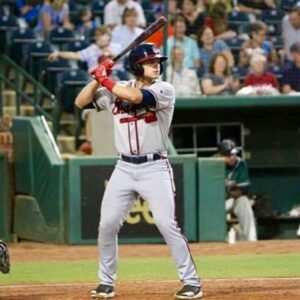 Connor Blair was a 15th round pick with the Atlanta Braves after having a standout season with the Washington Huskies where he was able to show his power with 8 home runs in 36 games before being sidelined by a hit by pitch. Connor played junior college baseball out of high school at Butte Colleage and was the 2018 American Baseball Coaches Association Player of the Year in the Pacific Association Division.
Episode 20: Complete Player Development with Jerry Weinstein (01/16/21)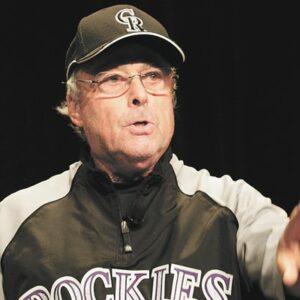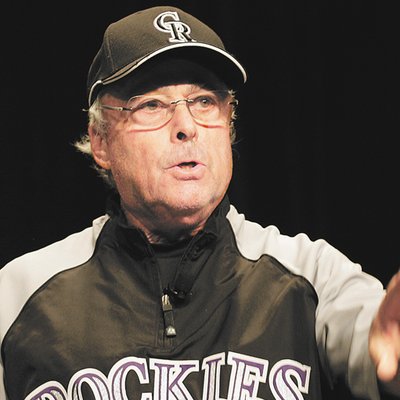 Jerry Weinstein Bio: Jerry Weinstein is a special assistant to scouting and player development with the Colorado Rockies. Weistein was the Rockies Major League Catching Coach in 2013 and the manager of the Rockies Class A affiliate, Modesto…Weinstein led the Nuts to a winning record in each of his five seasons…prior to joining the Rockies, Weinstein, who has over 40 years of coaching experience, was the pitching coach for the Cal Poly (San Luis Obispo) baseball team from 2001-05…prior to his coaching stint with the Mustangs, Weinstein was the Los Angeles Dodgers Director of Player Development in 2000 and 2001 and also served as the Dodgers' catching coordinator in 1999…he was a head coach at Sacramento City College for 23 seasons, posting a record of 831-208-12 while guiding the Panthers to 16 conference championships, two co-conference titles, a state title in 1988 and a national crown in 1998…he is a member of the California Community College Baseball Hall of Fame and the Sacramento City College Sports Hall of Fame.
Episode 19: Complete Player Development with Dayton Moore (01/09/21)
Episode 19 features Dayton Moore, General Manager of the Kansas City Royals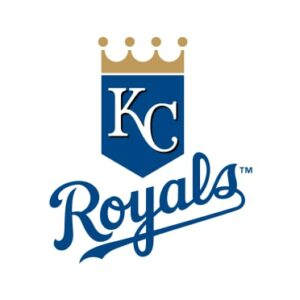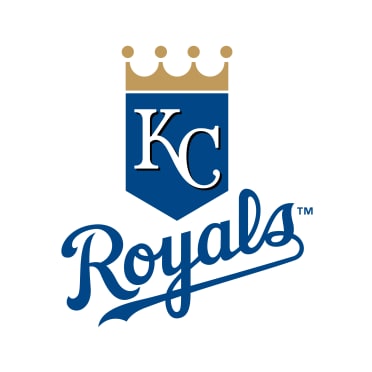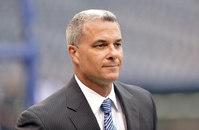 Dayton Moore Bio:
Senior VP-Baseball Operations/General Manager
Dayton Moore is in his 14th full season with the Kansas City Royals in 2020 after being named Senior Vice President-Baseball Operations/General Manager on May 30, 2006. He officially assumed his duties, becoming the sixth general manager in franchise history, on June 8, 2006.
From day one, the goal Moore set out to accomplish was bringing a World Championship back to Kansas City, a dream that was brought to fruition in 2015. The Royals bested the New York Mets in five games to win the franchise's first World Series in 30 years. The club became just the fourth since 1997 to reach the World Series in back-to-back seasons after falling to the San Francisco Giants in the 2014 Fall Classic.
Episode 18: Complete Player Development with Alan Jaeger (01/02/21)
Episode 18 features Alan Jaeger of Jaeger Sports
Alan Jaeger Bio: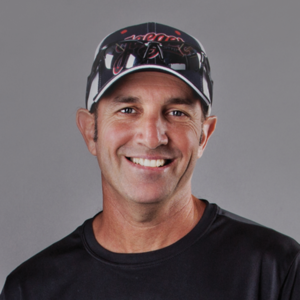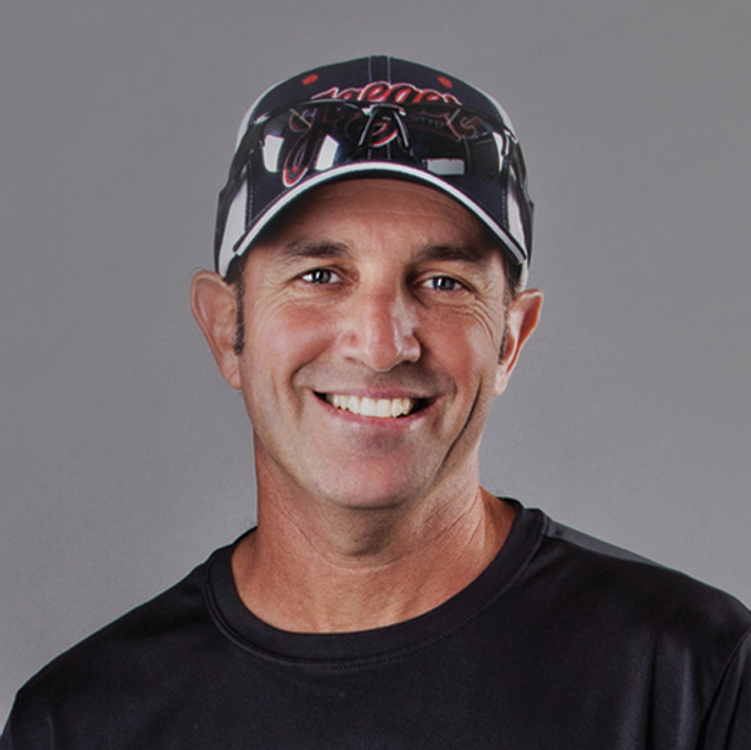 Alan Jaeger founded Jaeger Sports on the principle that athletes need to develop both their physical and mental skills in order to be successful in game situations. As a result of several years of coaching and and personal study was Alan Jaeger's Mental Training Book, Getting Focused, Staying Focused, and the DVD, Thrive On Throwing, Jaeger Sports' signature Arm Heath, Strength and Conditioning Throwing Program. Along with Alan Jaeger's passion for Yoga, this Book and DVD serve as a driving force behind all of Jaeger Sports' training programs.
Alan's playing experience includes Los Angeles Pierce Junior College (1984-1985), California State University, at Northridge and the Wichita Bronco's of the Jayhawk League (1986). His college coaching experience includes four years (1990-1993) at Los Angeles Mission Junior College/College of the Canyons and seven years as an assistant coach/consultant for the Chatham A's of the prestigious Cape Cod League.
Since 1991 Alan Jaeger, as a personal trainer and consultant, has worked with over 200 professional players, including 2002 Cy Young Award Winner Barry Zito, and All-Stars Dan Haren and Andrew Bailey. Alan, has also consulted with many schools and organizations including the Texas Rangers Baseball Club and the 2004 National Champion Cal State University, Fullerton baseball team.
With a teachers training background in Yoga and practitioner of such Far Eastern Arts as Zen and Taoism, Alan's intention is to help athletes merge the "mechanics" of the Western athlete with the "insight" of the Far Eastern mind — to position athletes to best realize their potential on and off the playing field.
Episode 17: Complete Player Development with Troy Nakamura (12/26/20)
Episode 17 features Troy Nakamura
Troy Nakamura Bio: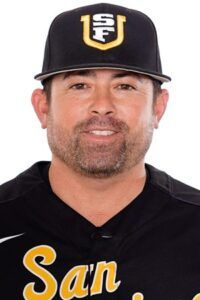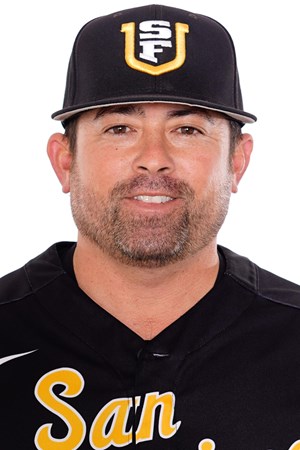 Troy Nakamura is no stranger to The Hilltop and enters his 26th season associated with USF baseball in the 2020 season. He was promoted in the summer of 2013 to associate head coach after spending the previous 15 years as one of head coach Nino Giarratano's assistants. Nakamura has played a critical role in the recruitment and development of student-athletes.
During his coaching career at USF, Nakamura has coached 11 outfielders to 15 total first team all-West Coast Conference honors, including All-Americans Taggert Bozied, Scott Cousins and Bradley Zimmer, along with Pete Lavin.
Cousins made his Major League debut in 2010 with the Florida Marlins and enjoyed a four-year MLB career with the Marlins and Los Angeles Angels. Zimmer was selected 21st overall by the Cleveland Indians in the 2014 MLB Draft and made his Major League debut with the Indians on May 16, 2017. Lavin was picked up by the Philadelphia Phillies in the 20th round after finishing in the top-six in the WCC in 12 offensive categories en route to being named a 2011 ABCA Rawlings Gold Glove winner and All-West Region Second Team.
During his playing career, Nakamura was considered one of the hardest working and grittiest baseball players to ever grace Benedetti Diamond. He finished a stellar four-year career in 1998 by hitting .307 and stealing a career-high 19 bases. Nakamura also put together a strong junior campaign by establishing career highs for batting average (.312) and hits (54).
An excellent performer in the classroom, Nakamura was named to the WCC All-Academic Team following his junior and senior years and is one of just three players in program history to earn two such selections.
Nakamura graduated from USF in 1998 with a bachelor's degree in sports administration.
A native of Honolulu, Nakamura graduated from Iolani High School where he lettered in both football and baseball. He enjoys surfing and body boarding in his free time and currently resides in Pacifica with his wife, Danielle, and their dog, Winston.
Episode 16: Complete Player Development with Paul Ah Yat (12/19/20)
Episode 16 features Paul Ah Yat
Paul Ah Yat Bio: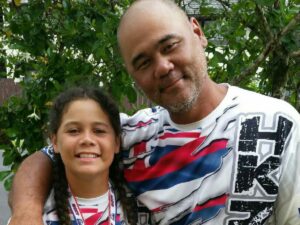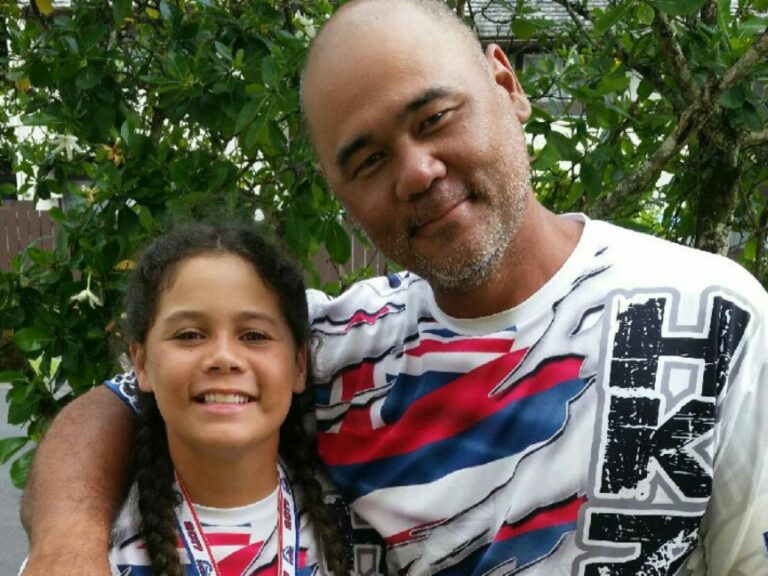 Played Collegiately at U.C. Berkeley and U.H @ Manoa. 

Played Professionally with the Pittsburgh Pirates and the San Francisco Giants.

Coached 27 years Baseball and 12 years Football.

Current Pac5 Varsity Baseball Head Coach

Current St. Louis Cardinals Contract Scout.

Current Private Pitching Instructor for 84 pitchers from 14 High Schools
Episode 15: Complete Player Development with Nick Enriquez and Tyler Knight (12/12/20)
Episode 15 features Nick Enriquez and Tyler Knight
Nick Enriquez Bio: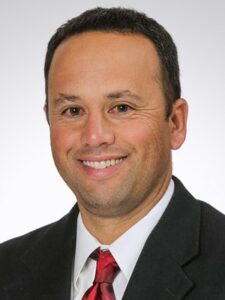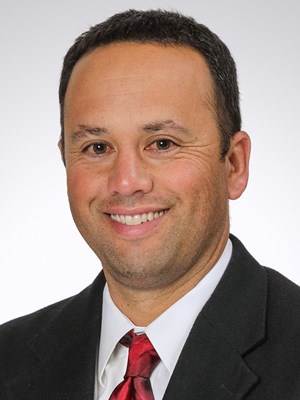 For the past 20 years Nicholas Enriquez has coached and developed baseball players at various levels of collegiate and amateur baseball.
He spent the 2017 season as an assistant at Stanford University. In his season there, the Cardinal achieved 42 wins, were ranked as high as 9th in the country, and achieved a #8 seed in the NCAA playoffs – the highest at the time in program history. That year, he helped tutor the hitters who finished 3rd in the conference in slugging and runs scored.
Enriquez came to The Farm after four seasons as an assistant at San Jose State. While with the Spartans, Enriquez coordinated recruiting efforts and instructed the team's infielders as San Jose State recorded the third-best fielding percentage (.972) in the Western Athletic Conference in 2013 and the second-highest fielding percentage (.970) in the Mountain West in 2014.
Prior to that, Enriquez spent eight years at Dartmouth, including three as the top assistant where he oversaw recruiting efforts for the Big Green. During his time in Hanover, 22 positional players earned All-Ivy recognition a total of 34 times, Dartmouth won two Ivy League titles (2009, 2010), earned its first victory at an NCAA Regional in 23 years (2010), and won 30 games for the first time in program history (2011). In 2012, the squad established the top mark in program history for fielding percentage (.977) and was tops in the Ivy League with a team batting average of .298.
A 2001 graduate of Menlo College, in Atherton, Calif., Enriquez earned a degree in business administration, and was a four-year letterman and two-year starter in the infield for the Oaks.
After graduating, he was hired by his alma mater as an assistant baseball coach ans sports information director from August 2001 until October 2004. Menlo set a school record for victories during his second season on the coaching staff.
During two summers while coaching at Menlo, Enriquez went East to coach the Amsterdam (N.Y.) Mohawks of the New York Collegiate Baseball League. He served as an assistant in 2002 before taking the reins as the head coach the following year, leading the Mohawks to a 62-30 record and a pair of league championships during his tenure.
From August 1999 to October 2004, Enriquez served as an associate scout in Northern California for the Houston Astros. In addition, he served as an instructor for NorCal Baseball and assisted on the junior team that won the 2002 AAU National Championship. He also worked with the MLB Roadshow in 2001, providing instruction to local teams in England, Germany, Holland, the Czech Republic and Scotland.
Enriquez instructed at the Aldrete Baseball Academy from 1997-00 and has worked extensively at camps at Stanford University.
Tyler Knight Bio: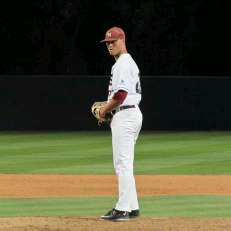 Freshman Year: Pitcher on varsity, MTAL All League Honorable Mention
Sophomore Year: MTAL All League, Threw a complete game against Monterey in the CCS playoffs and won – they were the D3 2 seed we were the 12 seed, threw a perfect game
Junior Year: MTAL All League, Monterey All County, Honorable Mention All State Junior Year Team, threw a no hitters, MTAL Pitcher of the Year, sub 1.0 ERA. Didn't get a loss as a pitcher. Received and accepted a scholarship to play at Virginia Tech
Senior Year: MTAL all league, Monterey All County. Didn't get a loss
Total: ended up with a 16-2 record as a starting pitcher with an ERA in the mid 1's. Also played football and basketball. Received a cumulative 4.5 GPA from Carmel High.
Episode 14: Complete Player Development with Dr. Tom Hanson (12/05/20)
Episode 14 features Dr. Tom Hanson, Co-Author of Heads-Up Baseball, Heads-Up Baseball 2.0 and author of Play Big Baseball
Dr. Tom Hanson Bio: 

Dr. Tom Hanson has coached baseball players from Little League to Big League World Champions, and executives from small business to Fortune 500 companies. His cutting edge approach to performance has made him the "go-to guy" for athletes and others chasing big dreams. His client list includes the New York Yankees, Texas Rangers, Microsoft, and Verizon.
Topics Covered:
Tom's Background

Heads Up Baseball Unique to Baseball

Importance of a Strong Mental Game

Confidence/Focus/Overconfidence/ABC's/Breathing

Hank Aaron on Visualization

How Players Handle Fear/Voice of Doubt

Challenges as Parents and as a Parent Himself

Coaching Tactics and What a High End Coach Is

How Players Perform at their Best when they Don't Feel Good

Pressure – Derek Jeter = Fun vs Threat

Perspective
Plus Tom's Conversations with Famous Players
Episode 13: Complete Player Development with Dr. Barry Davis (11/28/20)
Episode 13 features Dr. Barry Davis, Current Head Coach of Rider Baseball
Dr. Barry Davis Bio: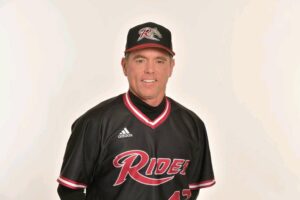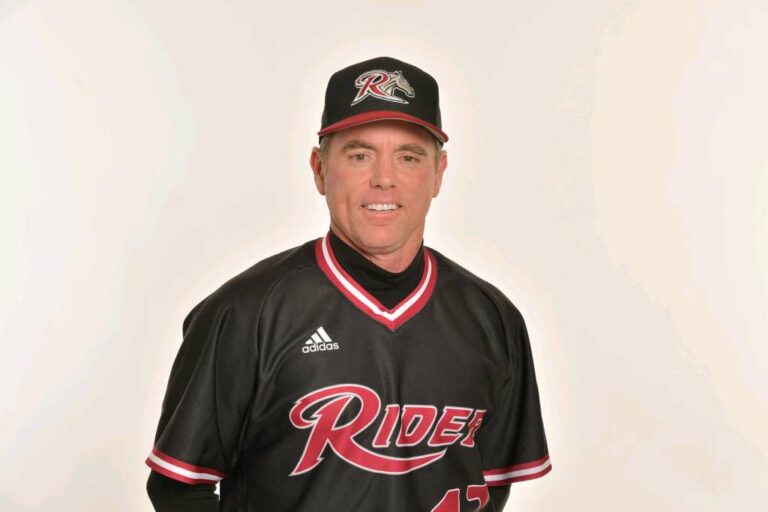 Head coach of D1 Rider University Broncs since 2005

May be the only division one college baseball coach with a Doctorate

Has 930 wins as a head coach

Has coached at the junior college, NAIA and Division I level

Member of four separate Hall of Fame's

Has coached collegiately for over three decades
Topics Covered: 
Player Leadership and leadership development

Consistency and consistent communication

Setting high Standards

Find the right fit in a college baseball program

Growth mindset – get better every day – coachable

College baseball recruiting do's and dont's
Episode 12: Complete Player Development with Steve Springer (11/21/20)
Episode 12 features Steve Springer, Former Major Leaguer and Founder of Quality At-Bats.  
Steve Springer Bio: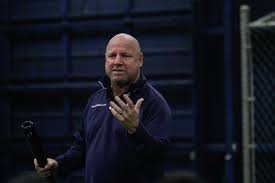 Steve Springer is the former performance coach & major league scout for the Toronto Blue Jays.
After not starting in high-school his SR year, getting cut in college, Springer was drafted by the Mets after a break out sophmore season.
After years in the minor leagues, Steve eventually collected his first major league hit with the New York Mets.
Steve played over 14 years as a professional baseball player and compiled over 1,600 professional hits.
Over 35 years in professional baseball as a baseball player, agent and scout.
He now travels and speaks across the country about the mental side of hitting while working and training with major league all-stars.
He resides in Huntington Beach CA, and is the author of Quality At-Bats and the founder of Quality At-Bats Academy.
Episode 11: Complete Player Development with Tim Hyers (11/14/20)
Episode 11 features Tim Hyers, Current Boston Red Sox Hitting Coach.  
Tim Hyers Bio: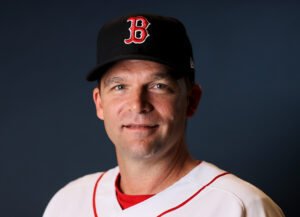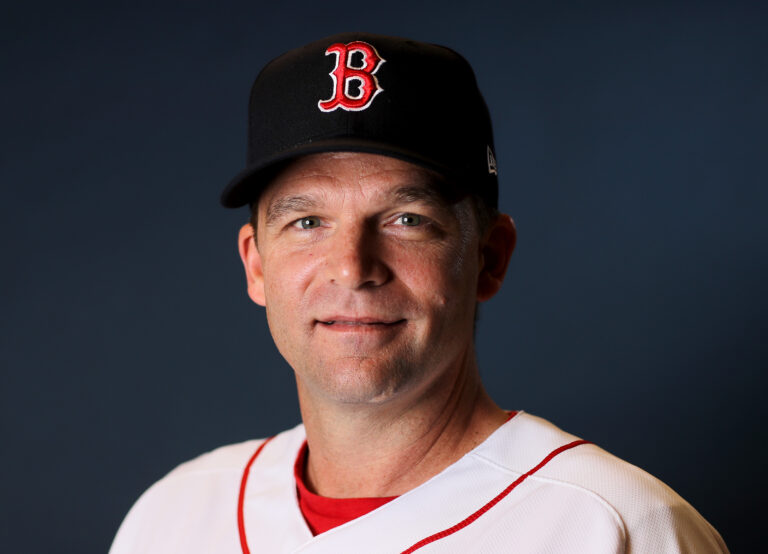 Current MLB Hitting Coach with the Boston Red Sox

Former Minor League Hitting Coordinator

Former Area Scout for Georgia

Played 10 Professional Seasons including in the MLB
Episode 10: Complete Player Development with Nick White and Randon Jernigan (11/7/20)
Episode 10 features Nick White, Current Assistant Coach at Menlo College in addition to Randon Jernigan, current Georgia Bulldog Outfielder.  
Nick White Bio: 
Current NAIA Menlo College Assistant Coach and Recruiting Coordinator

Hitting Specialist

Previously Head Coach of the 15U National Team for NorCal Baseball

Played at Oklahom Weslyn University and earned All-Region honors
Randon Jernigan
Played for Coach Mongero at Glynn Academy

Current SEC Outfielder

Clocked at a 6.3 – 60 Yard 

Made sports center top 10 two times his freshman year at UGA

Started in SEC as freshman

2 Sport High School Star
Episode 9: Complete Player Development with Max Gordon and Hayden Lewis (10/31/20)
Episode 9 features Max Gordon, Assistant of Player Development at Driveline, in addition to Hayden Lewis, Nebraska Cornhusker Outfield Commit.  
Max Gordon Bio:
Current Assistant of Player Development at Driveline

Former Volunteer Hitting Coach at Michigan

Played at Oregon State on the 2013 College World Series Team
Episode 9 also includes Nebraska Cornhusker Commit, Hayden Lewis
Episode 8: Complete Player Development with Corey Rodriguez and Taber Mongero (10/24/20)
Episode 8 will feature Corey Rodriquez, Current Milwaukee Brewers West Coast Special Assignment Scout in addition to Taber Mongero, current UNC-Wilmington Infielder.  
Corey Rodriquez Bio: 
Current West Coast Special Assignment Scout

Current Area Code Baseball General Manager
Episode 8 also includes current UNC-Wilmington Infielder, Taber Mongero.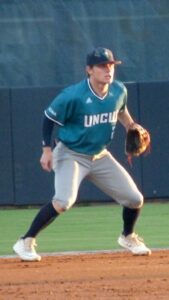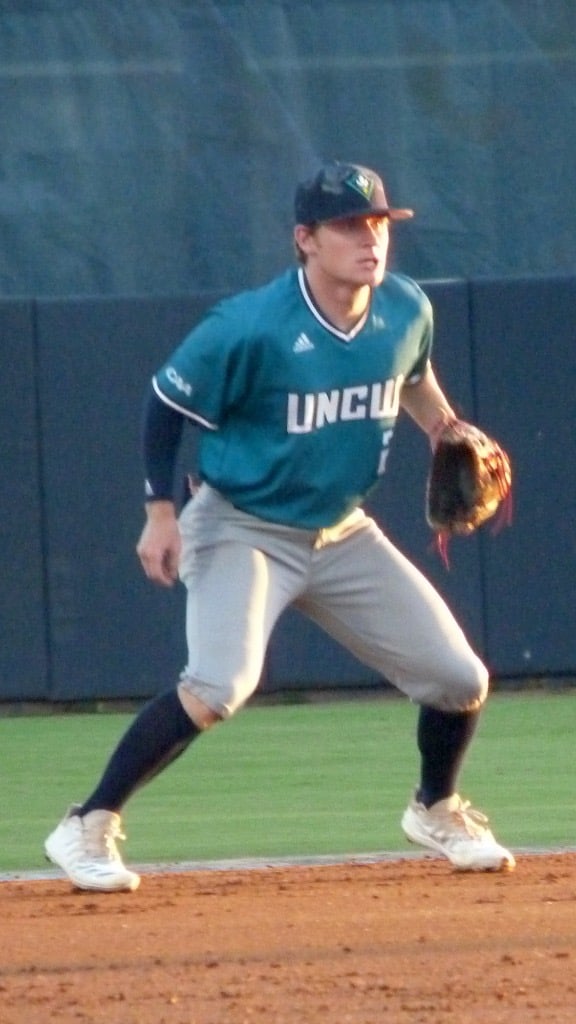 -Left handed hitting SS from UNC-Wilmington (medical redshirt sophomore)
-Graduated HS at 138 pounds
-Was Georgia HS  "player of the year"
-Two time Georgia "All-State" SS
-4 year All Region
-4 year varsity starter
-Region Hitter of the year
-Played SS at National power College of Central Florida (JUCO)
-Won a state title in Hs (his senior year) with his dad as head coach.
-Showcase team: 5 Star National (Dobbs)
Episode 7: Complete Player Development with Ken Harring and Mac Lardner (10/17/20)
Episode 7 featured Ken Harring, Current Head Coach at UMASS Lowell in addition to Mac Larder, current Gonzaga University Pitcher.  
Ken Harring Bio: 
Current Head Coach – UMASS Lowell

Former Head Coach – Saint Anselm College

Former Assistant Coach – Northeastern University

Former Minor Leaguer with the Atlanta Braves Organization

Played collegiately at Le Moyne College in Syracuse, NY
Episode 7 also included former Gonzaga University, current Cardinals minor league pitcher, Mac Lardner. Former Trosky 6th Tool Award Winner.
Topics Discussed in Episode 7:
Mental Game Acronym of the Week: DCBA = Decide Clear Breathe Attack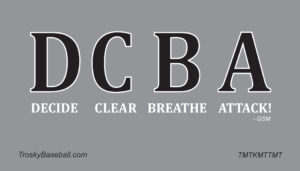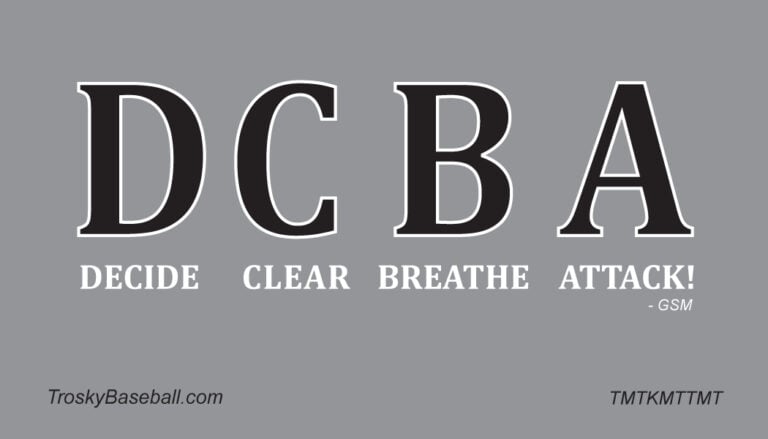 Ken Harring
Reaching your ceiling as a player?

Mental Game

Brian Cain Influence

Visualization & Breathing

Ability to utilize Red, Yellow & Green Light

Focal Point

Always striving for knowledge

Growth of College Baseball in the Northeast

Calendar being the same has helped

Travel circuit has helped expose their facilities

Stony Brook and Kent State run helped with opening eyes

Being creative to develop players

Raquet ball court usage

Wall ball, small groups
Challenges and aspirations of his son

Size and staying within himself as a baseball player

Advice: Be the best funamental player he can be

Bunt, move runners, great defense

Communicate, talk, lead

5 Tools and Mental Game

Travel Baseball Challenges

Hitting/lifting 3-4 days a week

Defense work is a challenge

Mental: Reading:

How champions think

The Champions Mind

Legacy

Law of Unintended Consequences

15 Qualities which must be lived daily

Mental Makeup and physical challenges before kids get to college

Kids rarely play as the "young" guy on the team

Compete factor and grind factor

Demise/decline of the execution skills

Kids can over analyze off Twitter

Leadership

What are some of the qualities of the best players who come to college

Hold Accountable through hard work

Ability to communicate and talk without raising voices

Ability to pull a guy aside and show them the ropes

Recruiting

Challenge that an 8th grader knows what they want

Should sign an LOI immediately

Players who go on

Play with a chip on their shoulder

Something to prove everyday

Advice

Don't discredit any offer
Mac Lardner
Mac's Dogs weigh more than Trent as a player!

10 quick questions
Recap
When adversity comes, how do you react. The Mac Lardner Story!
Episode 6: Complete Player Development with Josh Labandeira and Jack Tomlinson (10/10/20)
Episode 6 featured Josh Labandeira, Current Boston Red Sox Scout and former Major Leage infielder in addition to Jack Tomlinson, current Delta CC player.  
Josh Labandeira Bio: 
Current Boston Red Sox Amateur Scout

Former Part Time Scout with the Kansas City Royals

Former Associate Scout with the Houston Astros

6th Round Draft Choice with the Montreal Expos out of Fresno State

Former Big League Infielder with the Montreal Expos

Manages the Boston Red Sox September Scout Team
Episode 6 also included current Delta CC in Northern California, Jack Tomlinson.
Episode 5: Complete Player Development with Ed Servais and Jack Moss (10/03/20)
Episode 5 featured Ed Servais, Head Coach Creighton Baseball and Jack Moss, current Arizona State baseball player.  
Ed Servais Bio: 
17th year as Creighton Blue Jay Head Coach

5 NCAA Tournament Appearances

Consistently guides one of the top defense teams in the country

Two years as assistant Coach at Iowa State University

Head Coach at St. Mary's (Minn.) for seven years
Episode 5 also included current Arizona State Sun Devil Freshman, Jack Moss
Episode 4: Complete Player Development with Craig Conklin and Jabin Trosky (9/26/20)
Episode 4 featured Craig Conklin, Oakland A's and Jabin Trosky, Oregon State Baseball Commit.
Episode 3: Complete Player Development with Jeff Diskin (9/19/20)
Episode 3 featured Jeff Diskin, Current Director of Professional Development with the Kansas City Royals.
Jeff Diskin Bio:
KC Royals – Director of Professional Development – 2018 – present
KC Royals – Coordinator – Cultural Development – 2013 – 2018
Pembroke Hill High School, Kansas City, MO – head baseball coach – 2003 – 2013 & 2016 – present; I had to step away from my coaching position during my first two years with the Royals. I was hired back to Pembroke Hill after working two years with the Royals
Helping with Dominican Baseball Camp since 2008
Taught abroad in Saipan – 1998 – 1999 school year
Volunteered teaching in Thailand following 2004 tsunami
Taught at Pembroke Hill from 1999 – 2013
Asst. Director of Athletics  for 8 of those years: 2005 – 2013
Topics Discussed in Episode 3:
"DSL" Dominican Summer League Description

16-17 Year Old Players Dream of Getting Signed

DSL Helps Them Grow as Players and People and to prepare them for the rest of their lives.

Life Skills

English Language Skills

American Culture Program

Trade School Program

Career Transition Program

Every MLB Team has an Academy
45 Teams Comprise the DSL

40% of Players Signed make it to the US, 60% are being prepared for life after Baseball

Players also Come from Venezuela, Mexico, Panama and others

Also send American and European Players to the Dominican so they can Gain Understanding of their Latin Teammates

Difference between American and Latin Players/Prospects

Latin America does a Tremendous Job of Developing Prospects

America does a Tremendous Job of Developing Baseball Players

To Play in the MLB, you MUST have BOTH

Jeff Diskin strives to help with the 6th Tool (Character/Lifeskills)

Throwing Tool

Dominicans Throw Year Round but NOT in Competition

Dominicans just "Play" but they focus on the 5 Tools

Best Athletes ARE Playing Baseball in the Domican

Play Catch with Softballs

Hit a Variety of Balls

Great Functional Strength

Cyclest Example

Shocking the System by Throwing different sized Objects which Creates Durability

Distractions in America/Phones

In Dominican YouTube Videos can sway them from How They've Done it Before

Typical Day/Schedule in the DSL

March: Strength and Education/Computer Skills

April – May:

7AM breakfast

7:45AM Meetings

8:00AM Early Work of the Day

8:30AM Team Fundamentals/Pitchers Work

10:30AM Games which last about 3 hours

2PM Lunch

3PM 1 on 1 Work

Followed By English and Cultural Classes

June – August 20/24th

Monday – Saturday with Sunday Off

Play Catch Year Round but they LOVE to PLAY

How has experience Changed Him as a Coach?

Jeff's Experience has Changed Him as a Coach and Person

Latin America they Play Anywhere, Any Field

Kids Umpire and Don't Complain

Fluidity as Players

Latin's Play and Live Out Loud

Live in the Moment/Not Worried About What Others Think

Rhythm

As a High School Coach, his Players have Experienced It

Everyone Specializes in the DR, can be Good and Bad

Language Barrier?

Try to Learn their Culture, You will BE Embraced
Episode 2: Complete Player Development with Dean Stotz and Tony Castonguay (9/12/20)
Episode 2 featured Dean Stotz, former associate head coach of Stanford Baseball. Coach Stotz was part of College World Series titles in 1987 and 1988 and three national runner-ups. Coach Stotz is now a commentator for the PAC 12 Network.
Dean Stotz
Episode 2 also included current Kansas Jayhawk Freshman Catcher, Tony Castonguay.

Topics Discussed in Episode 2:
Challenge/% Chances to make a Career in Professional Baseball

Message Regarding Perspective

Tooled Players vs Technique Players

Camp vs Showcase Opportunities

Self Identification and Self Awareness

Coaches Sometimes don't Only Look at Tools

What Coaches are Looking for Related to Character

Someone a Coach Wants to Be Around

Best Mesh of the Total Part

Respect Level Towards Parents, Especially their Mother

6th Tool Seperators (Mental Makeup and Character)

Ability to Prepare and the Ability to Try

Focus and Concentration

Energy Level to Not Give Anything Away/Every Single Day

Dealing with Adversity

Making those Better who are Around You
Players Identity

Gives them Navigation

Grinder

Rock

Great Players Play Under Pressure

Players/Coaches Understanding Roles 

Great Coaches Understand How to Say the Same Thing 20 Different Ways

Communication/Dialogue = Player Coach Relationship

In Coming Freshman Challenges

Time Management

Overall Intensity of Everything

Prioritization

Advice = Try to Prepare in the High School Setting

Life as a College Player

Growth as a Person and Player

Importance of Faith as a Scholarship Player

Journey to Making the Choice on Where to Go to School

Advice on Going Through the Recruiting Process

Take Your Time

Let it All Happen to Make Sure you Find the Right Fit

6 Tool Qualities and Welcoming to a New Team

Embrace the New Team

Keep Quiet and Work

How to Seperate from Other Players

Character is Always the Same

Stay True to Yourself

Trust Your Abilities

Know who "you" are

Law of "Allignment"

VOD = Voice of Doubt

KTMTTMT = Keep the Main Thing The Main Thing

Voice of Fear – Tension about the Future = Fear

Wu Wei

Have a Great Process and Trust IT
Episode 1: Complete Player Development with Jeremy Sheetinger and Kyle Wrighte (9/5/20)
Episode 1 featured Coach Jeremy Sheetinger who is the current Head Coach at Georgia Gwinnett College. In his first season the Grizzlies won 22 consecutive games and finished the campaign ranked No. 3 in the NAIA. Ten players received Association of Independent Institutions all-conference recognition. Sheetinger collected his first win at GGC with a road triumph against No. 4-ranked Southeastern (Fla.).
Episode 1 also featured special guest Kyle Wrighte. Kyle graduated from William and Mary where he started four years at shortstop and has since founded The Infield Academy.
Topics Discussed in Episode 1:
Technology advances and how it can be used in addition to the pros and cons

Feel vs Real and individuality

Addressing the Voice of Doubt

Getting to Know your players – Asking Questions of your Players

Importance of Classroom Time

Where Players Need to Get Better – Competition & Baseball IQ

Importance of Context of Drills on Social Media

Realization of the Clock Ticking for Players Later in their Career

Importance Mental Game

Value of Timing infielders – Putting them on the Clock

SWDC: So What, Don't Care Attitude in the Short Term.
Join The Ranch
Enter your email to join our community & stay up to date on our latest product launches and merchandise giveaways!
Nate Trosky:
Nate Trosky is a professional scout, serves and has served as a baseball clinician at various colleges & universities including Stanford, USC, USF, UCSB, Cal Poly, and Santa Clara University. He works with Area Code Baseball and has served as the New Balance Area Code Camp Director and with USA Baseball Break Through Series (BTS) Player Development. He the founder and CEO of Trosky Baseball, one of the top Travel Baseball and College Showcase organizations in the country. Coach Trosky has contributed to over 7,000 players playing college baseball and over 400 in professional baseball, with numerous first round selections, including some of the game's best players (e.g. Christian Yelich, Nolan Arenado, Joc Pederson, Giancarlo Stanton, Mike Moustakas, Garret Cole, Lucas Gialito, Max Freed, and others). Coach Trosky received All-American and Scholar Athlete awards in college and holds a Masters Degree in Christian Leadership / Youth – Family Development. His baseball endeavors have taken him around the world, coaching in South Africa, Japan, China, Canada, Dominican Republic, Mexico, Hawaii, Germany, Italy, Belgium, Holland, Croatia, and the Czech Republic. Coach Trosky was the head coach of Monterey Peninsula College and coached with the German, Croatian, and South African National teams. He coached professionally in Europe and in three American Minor Leagues. In the German Big Leagues, he won a National Championship as Head Coach of the Cologne Dodgers and was named Germany's Coach of the Year. Annually, Coach Trosky coaches in the Dominican Republic with top Dominican academies and professional Dominican instructors.
Trent Mongero:
Trent Mongero is a State Champion and 2017 ABCA National High School Coach of the Year. He is the author of Winning Baseball, a nationally acclaimed two-book/digital video instructional series. His high school teams have won over 450 games. He is a national clinician and has presented on the main stage at the American Baseball Coaches Convention as well as seven different state baseball conventions. Mongero is a former Division I Conference Player of the Year and member of the UNCW All-Decade Team. He was an infielder in the Braves organization. He is a current Associate Scout for the Red Sox.